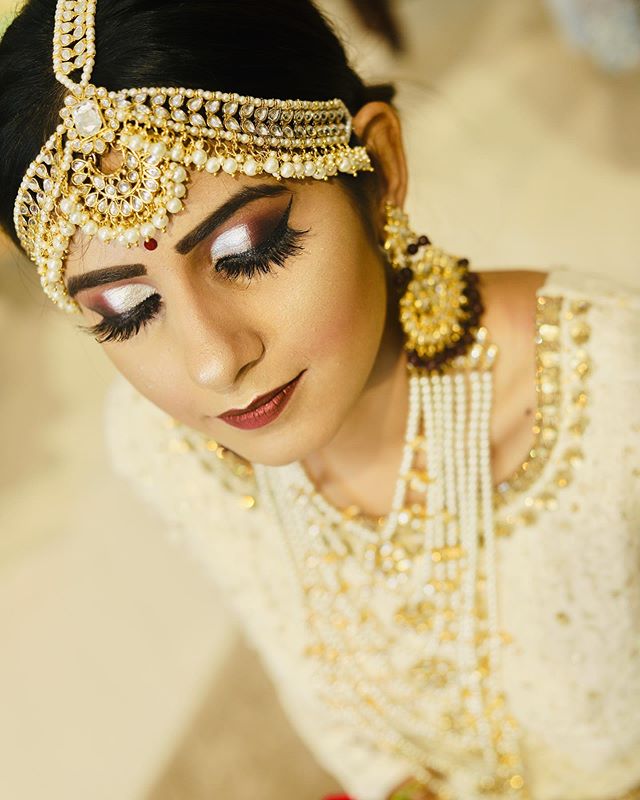 Every girl dreams to look like a princess on her wedding day. With perfect skin and the perfect blend of makeup, you just want to look the best as it's your day. And in this hustle-bustle of looking the best on your wedding day! You spend so much time on the internet finding that one perfect makeup artist that fulfills all your needs. But, now you don't have to go to many sites to keep on looking for makeup artists and select one. Because we at  Neha's makeup artist: believe  in catering the best makeup artist in Udaipur  to make your wedding day memorable.


The main concern of every bride is to look the best of herself on her wedding day as she is the center of attraction. That is wherein the makeup artist comes through like a protector for the day. There are endless possibilities on how you want your makeup to be completed on the wedding day and honestly, deciding on a makeup artist who can dress you up exactly the way you want is a huge thing.
A lot depends on the proper makeup artist, your ideal bridal images, each person lavish about how fantastic your appearance and of course your own satisfaction.
Important points to keep in mind while hiring a makeup artist
Choosing a makeup artist is a really difficult task because after all, you are choosing for your wedding day. Also, selecting one is difficult so before selecting them do keep in mind some points :
 Do check their Instagram profiles and see their brides.
Before finalizing, do have an idea of what is your face type and which look would look perfect on you.
 Don't forget to get a trial from them!
Also, book your makeup artist well in advance to avoid hassles and booking issues.
We offer various services :
Bridal makeup
HD and Ultra HD makeup
Red carpet look makeup
Eye makeup
South Indian makeup
Facial touch up
International hairstyle
Bollywood makeup artist